About CVMG
The Cardiovascular Medical Group of Southern California (CVMG) has pioneered the introduction of one of the world's first integrated Cardiac CT centers in a leading academic cardiology practice as well as one of the first to integrate FFRCT into practice. CVMG and its 17 cardiologists, each with subspecialty training, including advanced imaging, have performed thousands of Cardiac CT studies.
CVMG, with the cooperation with Cedars-Sinai Medical Center, UCLA Medical Center and Vital Images is now offering this exceptional training opportunity. Participants of this 4-10 day personally tailored course will work with CT Pioneers one and one. Students participate in acquisition and patient care. A vast library of teaching case with clinical and imaging correlation is available in the "state of the art" training center.
The course will be held in CVMG's Beverly Hills office, which is located in the heart of Beverly Hills with discounted rooms one block from CVMG in a luxurious setting with some of the best restaurants in the Los Angeles area.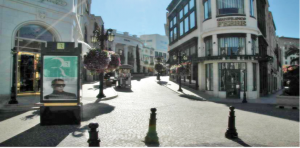 Course Overview
These courses are targeted to Cardiologist, Radiologist Nuclear Physicians and Fellows in training. No prior experience is need. The Level I-III and Maintenance Courses takes place at the CVMG Advanced Imaging Center and consists of the following:
Intense interaction with instructors and costudents. Work with well-trained angiographers, advanced imaging academic leaders, guest lecturers, and radiologists.
Master the language and efficiency of clear report generation.
Program exceeds Level SCCT requirements for case load and live cases.
Thousands of cases (CAD, congenital heart disease, peripherals and carotids) in library.
SCCT submission suitable log will be provided.
4 Level III instructors, constant attendance by course directors and mentors.
Manage, interview, and monitor the acquisition of patients and interpret CT with your mentor.
Learn specific software techniques to solve problems.
Master approaches common to all vendor workstations and chose from multiple software on campus.
Course starts on Saturdays
Combined with Level I-III and maintenance (4-10 days).
Personalize your own schedule or break it up over multiple sessions. One student per workstation.
Individual access to Network Electronic Medical Records (EMR) and all cardiac imaging in multimedia classroom.
Work at your own pace with individualized instruction.
Receive support material on USB which includes slides, videos of lectures and complete library of reference materia
Pricing
Call 310-278-3400 for pricing information
Reputation
Internationally published leaders in the field and in professional societies.
Attended by international students from leading academic and private practices.
Longest combined experience of instructors of any course with the highest ratings. (Entire ratings history at www.scct.org)
Thousands of cardiologists have been trained in these courses.
Upcoming Courses
Instructors
Ronald P. Karlsberg, MD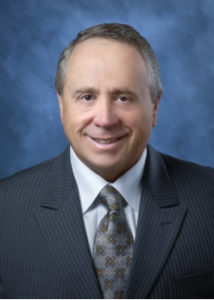 Dr. Karlsberg received his medical degree from the University of California, San Francisco. He completed his residency at the University of Colorado and his cardiology fellowship at Washington University in St. Louis, Missouri. Dr. Karlsberg is Clinical Professor of Medicine at Cedars Sinai Heart Institute and the David Geffen School of Medicine. He is the founder of the Cardiovascular Research Institute of Southern California (CVRI). The CVRI has participate in hundreds of clinical trials including pioneering research in Cardiac CT. Dr. Karlsberg has published hundreds of peer-reviewed papers, book chapters, as well as lectured locally, nationally and internationally. He is an award winning CT instructor receiving the Cedars Sinai excellence in teaching award. Dr. Karlsberg dedicates his time during the course and is continuously available. The ratings of the course are available at www.scct.org. Bios
Matthew J. Budoff, MD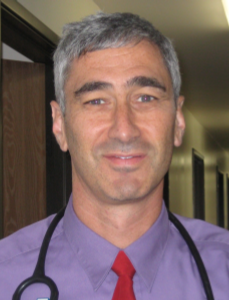 Dr. Budoff graduated from George Washington University School of Medicine and completed his internship, residency and cardiology fellowship at Harbor-UCLA Medical Center. He has published over hundreds of articles and authored textbook chapters on many aspects of cardiac computed tomography and its impact on coronary artery disease. He lectures both nationally and internationally on Cardiac CT and is an NIH-funded researcher on sub-clinical Atherosclerosis. Dr. Budoff chaired the recently published ACC/AHA Competency Guidelines for Cardiac CT and MR, and has edited the most popular textbook on Cardiac CT. He is a leading teaching and award winning pioneer in the field.
John D. Friedman, MD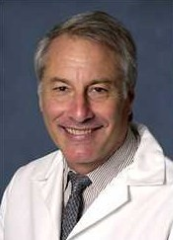 Dr. Friedman received his medical degree from the University of Southern California and completed his internship, residency and fellowships in internal medicine, cardiology and nuclear medicine at Cedars-Sinai Medical Center. Dr. Friedman is the Associate Director of Cardiac Imaging at Cedars-Sinai Medical Center, S. Mark Taper Foundation Imaging Center, and Professor of Clinical Medicine at UCLA School of Medicine. Dr. Friedman is board certified in internal medicine with a subspecialty in cardiovascular disease and nuclear medicine. Dr. Friedman's research focus is on the clinical application and quantitative analysis of nuclear cardiology, cardiac MRI, cardiac CT and new imaging agents. Dr. Friedman has written and co-written numerous papers for peer-reviewed publications and has presented lectures, locally and nationally, focusing on myocardial SPECT imaging, MRI and Cardiac CT. He specializes in personal teaching one-on one.
Louise Thomson, MB ChB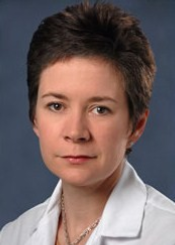 Dr. Louise Thomson received her medical degree from the University of Otago, New Zealand in 1991. She trained in internal medicine, cardiology (Auckland, NZ) and nuclear medicine in Sydney, Australia, before moving to the United States in 2002. She studied cardiac MR under the supervision of Drs. Raymond Kim and Robert Judd at the Duke Cardiovascular Magnetic Resonance Center prior to moving to Los Angeles. Dr. Thomson is acclaimed and an international authority on congenital heart disease and the integration of Cardiac CT into CMR and perfusion imaging. Dr Thomson had accumulated an impressive library of adult congenital cases and challenges students to achieve the highest level of proficiency.
Cutting Edge Cardiac CT and FFR-CT with the Pioneers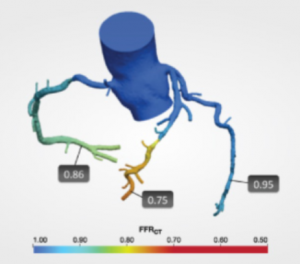 Advanced Certification
LEVELS I-III+