About CVMG
The Cardiovascular Medical Group of Southern California (CVMG) has pioneered the introduction of one of the world's first integrated Cardiac CT centers in a leading academic cardiology practice as well as one of the first to integrate FFRCT into practice. CVMG and its 17 cardiologists, each with subspecialty training, including advanced imaging, have performed thousands of Cardiac CT studies.
CVMG, with the cooperation with Cedars-Sinai Medical Center, UCLA Medical Center and Vital Images is now offering this exceptional training opportunity. Participants of this 4-10 day personally tailored course will work with CT Pioneers one and one. Students participate in acquisition and patient care. A vast library of teaching case with clinical and imaging correlation is available in the "state of the art" training center.
The course will be held in CVMG's Beverly Hills office, which is located in the heart of Beverly Hills with discounted rooms one block from CVMG in a luxurious setting with some of the best restaurants in the Los Angeles area.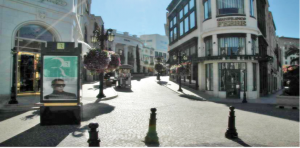 Course Overview
These courses are targeted to Cardiologist, Radiologist Nuclear Physicians and Fellows in training. No prior experience is need. The Level I-III and Maintenance Courses takes place at the CVMG Advanced Imaging Center and consists of the following:


Intense interaction with instructors and costudents. Work with well-trained angiographers, advanced imaging academic leaders, guest lecturers, and radiologists.


Master the language and efficiency of clear report generation.


Program exceeds Level SCCT requirements for case load and live cases.


Thousands of cases (CAD, congenital heart disease, peripherals and carotids) in library.


SCCT submission suitable log will be provided.


4 Level III instructors, constant attendance by course directors and mentors.


Manage, interview, and monitor the acquisition of patients and interpret CT with your mentor.


Learn specific software techniques to solve problems.


Master approaches common to all vendor workstations and chose from multiple software on campus.


Course starts on Saturdays


Combined with Level I-III and maintenance (4-10 days).


Personalize your own schedule or break it up over multiple sessions. One student per workstation.


Individual access to Network Electronic Medical Records (EMR) and all cardiac imaging in multimedia classroom.


Work at your own pace with individualized instruction.


Receive support material on USB which includes slides, videos of lectures and complete library of reference materia


Pricing
Call 310-278-3400 for pricing information