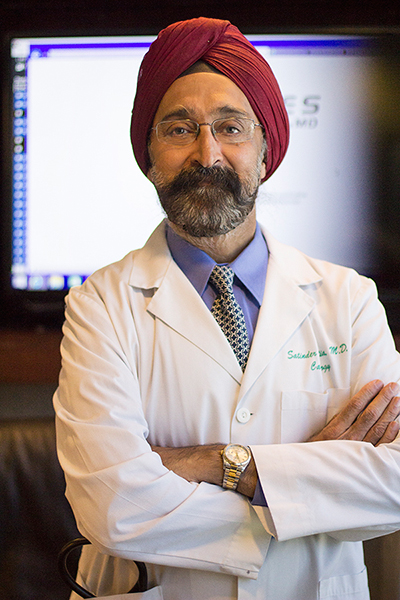 Assistant Clinical Professor of Medicine, David Geffen School of Medicine UCLA. Clinical and Noninvasive Cardiology; Internal Medicine. Fellow of the American College of Cardiology Fellow of the College of Chest Physicians
Specialty
Dr. Bhatia is an expert in non-invasive cardiology with specific expertise in cardiac non-invasive imaging (echocardiography), including exercise and transesophageal echocardiography.
Credentials
● Education: Emory University School of Medicine (1981)
● Residency: University of California, San Francisco (1981-1984); Chief Resident, University of California, San Francisco (1984-1985)
● Fellowship: Brigham & Women's Hospital, Harvard Medical School in Boston (1985-1988); Clinical Instructor in Medicine, Harvard Medical School (1987-1988)
● Board Certification: Internal Medicine, Cardiovascular Diseases
Awards & Recognitions
Dr. Bhatia has received numerous awards including California Super Doctors 2012, Best Doctors in America 2011-2012 and the Patient's Choice Award 2010.
Other Professional Accomplishments Dr. Bhatia is a member of many professional societies including the American Heart Association, the American Society of chocardiography and is a Fellow of both the American College of Cardiology and College of Chest Physicians.
Teaching & Publishing
He has published more than 40 peer-reviewed articles and abstracts, primarily in echocardiography and transplant cardiology. He has an outstanding reputation in internal medicine and clinical and consultative cardiology.
#1 Rated Cardiologist in Beverly Hills