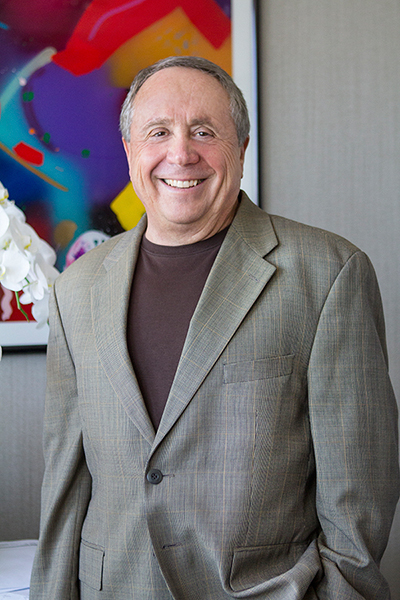 Clinical Professor of Medicine, David Geffen School of Medicine UCLA. Clinical and Interventional Cardiology.
Fellow of the American College of Cardiology
Fellow of the American Heart Association
Fellow of the Society of Cardiovascular Computed Tomography
Fellow of the American College of Physicians
Specialty
Dr. Karlsberg has a special interest in digital medical imaging and has developed an acclaimed electronic medical record system. He is a recognized expert in incorporating state of the art treatments cutting-edge medical therapies into clinical practice. He is director of the Cardiovascular Research Institute and has developed and directs CVMG advanced Imaging Center which was one of the first office-based 64 slice CT centers. He teaches a Masters course in Coronary CTA which is attended by cardiologist from all over the world. The CVMG Advanced Imaging Centers in collaboration with Cedars Sinai Medical Center has one of the largest experiences in advance office based cardiac imaging.
Credentials
● Education: University of California, San Francisco
● Residency: University of Colorado Medical Center
● Fellowship: Washington University School of Medicine, St. Louis, Missouri
● Board Certification: Internal Medicine, Cardiovascular Disease and Cardiovascular Computed Tomography
Prior to CVMG
Dr. Karlsberg completed his cardiology fellowship at Washington University in St. Louis, Missouri. After Academic appointments from the University of California, Irvine, where he was director of Cardiac Wards and Research (Long Beach VA), he joined the facility of the University of California Los Angeles. He is an expert in clinical interventional cardiologist, has extensive experience in consultative cardiology and clinical research.
Awards & Recognitions
Dr. Karlsberg's research interests include cardiology research, digital medical imaging, health informatics and electronic medical record systems. He is the recipient of over 300 cardiology research grants. In 2006, he was named one of America's Top Cardiologists by the Consumers Research Council of America. In 2011, Dr. Karlsberg was received the "Excellence in Teaching Award" from the Heart Institute, Cardiology Department Cedars Sinai Medical Center.
Other Professional Accomplishments
He has also been instrumental in the development of the sophisticated Brotman Diagnostic and Interventional Center, which he directs. Dr. Karlsberg is on the Informatics Committee of the ACC, leading an imitative to create a national electronic record standard for definition of Cardiac outcomes. He has been appointed by the American College of Cardiology to The International Commission for the Accreditation of Computed Tomographic Laboratories (ICACTL).
Teaching & Publishing
Dr. Karlsberg's research has appeared in over 50 peer-reviewed journals including the Journal of Clinical Investigation, Circulation, Circulation Research, American Heart Journal, Journal of American College of Cardiology and Journal of American Medical Association. He has also published over 200 peer-reviewed papers, book chapters, local, national and international presentations and is a frequent invited lecturer. Dr. Karlsberg has lectured and presented at numerous national and international conferences and seminars. In collaboration with Cedars Sinai Imaging, he directs and teaches a widely acclaimed training program in Coronary CTA which is endorsed by the Society of Cardiac Computed Tomography (SCCT).