Advanced CT Imaging
The Cardiovascular Medical Group of Southern California has pioneered the introduction of revolutionary CT imaging technology in an outpatient setting. Our state-of-the-art 64-slice CT imaging system from GE Healthcare, the Light Speed VCT, offers a significant new way to perform diagnostic studies, including imaging the coronary arteries (CT angiography), without the need for invasive procedures or hospitalization. These services have been featured on the Oprah Winfrey Show, the Today Show and have been featured in multiple media announcements internationally. The Light Speed VCT system provides dramatically clearer images in seconds, while the heart is beating. The examination is comfortable and easy, and patients can resume normal activities immediately afterward.
Physicians can rely upon the extraordinary accuracy of the images and information generated so that more precise treatment can be tailored to address specific needs. Patients who are not suitable for CT imaging include those who are pregnant, have an allergy to contrast, or who have unstable vital signs including arrhythmias. The fast scanning time in an open tube is tolerated even by those who have been claustrophobic.Referring physicians receive images and interpreted reports through the CVMG medical electronic record, NotesMD, a secure access Internet portal that serves as a patient note and distribution system. Routine body and brain CT studies are interpreted by Cedars Sinai Imaging Medical Group, a world renowned radiology group where each physician specializes in a particular area of the body for the most advanced, and accurate interpretations. Images for interpretation are moved immediately to Cedars Sinai Medical Center via a direct high speed connection for timely reports. Reports are instantly and automatically interfaced directly into the patient's chart. Cardiac studies are interpreted by the CVMG cardiology specialists in advanced cardiac imaging.
CVMG has been chosen by General Electric to be the showcase office site, among the first stand-alone cardiac practices to integrate advanced CT technology in an outpatient setting. As part of this partnership CVMG physicians are training others worldwide. CVMG members, Dr. Matthew Budoff, a pioneer in Cardiac CT imaging, and Dr. Ronald P. Karlsberg, Director of the Cardiovascular Research Foundation, are conducting intensive on-site training sessions to introduce physicians from every major cardiac center in the United States to this new cardiac technology. A key component of this effort includes CVMG's and the CVRF's participation in research aimed at establishing CT coronary angiography as a superior diagnostic tool that improves patient care in a cost-effective manner.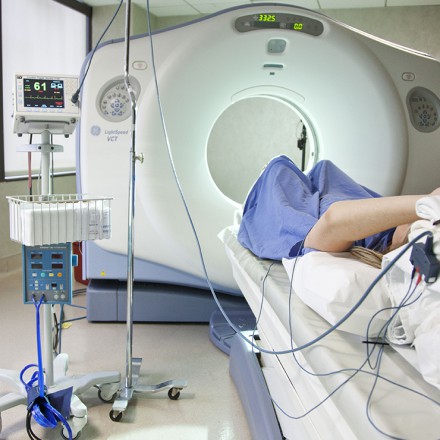 The most advanced non-invasive imaging of the coronary arteries Cardiovascular Medical Group of Southern California is pleased to offer CT angiography, a safe out- patient procedure and in some cases an excellent alternative to invasive...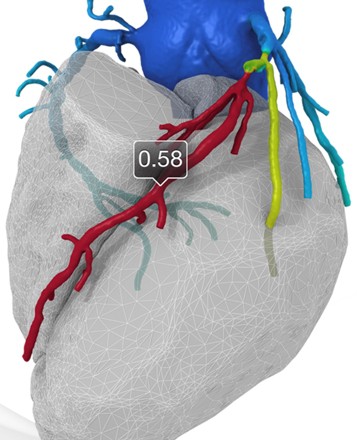 HeartFlow provides physicians with a non-invasive test which provides functional and anatomic data to assist in the diagnosis of coronary artery disease.